Redonda mountain in the Dominican Republic
Redonda mountain is one of the most romantic places in the Dominican Republic. Besides photoshoot lovers, who need nice photos to make other jealous, will highly evaluate it. This beautiful mountain contributes to feeling like either a flying witch on a broom, or climbing on a swing straight into the sky …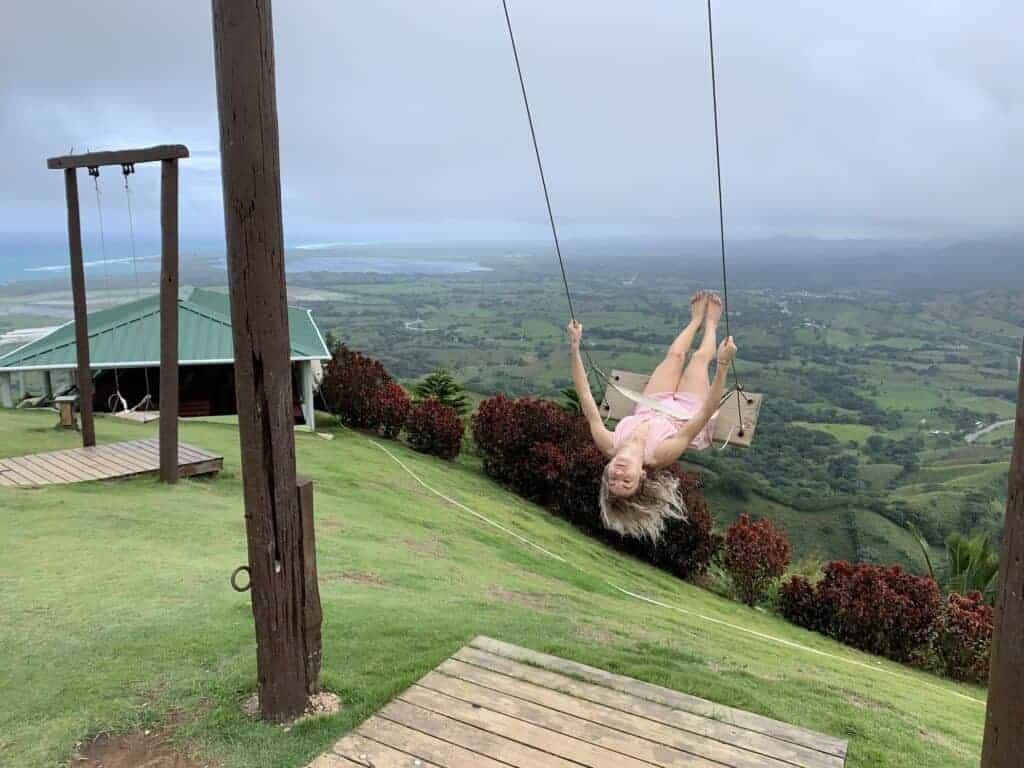 Redonda mountain in the Dominican Republic
Redonda mountain recently managed to become a real hallmark of the country. It is loved by each its visitor due to its crazy views, namely a panoramic view of the Atlantic Ocean on the one hand and beautiful mountains on the other one. It is surrounded by perfect nature views and it's hard to decide whether to just enjoy and memorize them or rather make photos …
It is quite simple to reach this wonderful place – this is enough just to buy a tour or go on your own. It is located about 60 km from Bavaro, at an altitude of 330 meters. You will be provided with a transfer to small safe trucks or pickups at the entrance. Entry into the mountain territory by own cars is prohibited due to the narrow and winding roads safety, according to the decision of the Ministry of Tourism of the Dominican Republic. To reach the mountain it is required to overcome ten minutes shaking along the serpentine along the fruit trees and shrubs! Both adults and children feel good when climbing up the mountains.
Lots of photographers will be waiting for you at the mountain – they will be happy to take spectacular professional shots at a certain fee, with brooms, swings, hammocks, benches for relaxing and cafes to provide you with a great time spending while relaxing and enjoying tropical nature. Feel free to use own cameras, if any. But note, that you will have to purchase a shooting permit at additional fee, if preferring professional photo shoot with your photographer.
It is better to visit this place in sunny weather at any time of the day – either in the morning, or in the evening. The mountains are surrounded by a soft gentle haze at dawn, while at the sunset you will have a great chance to enjoy all sorts and colors flowers and to remember this beautiful place forever!